Before signing a loan agreement, all our clients must undergo identity verification. The easiest and fastest way to verify identity is digitally through the Veriff system. If you are unable to verify your identity through Veriff, you can come to our office in Tallinn, at Meistri 14 for verification.
How to Verify Identity with Veriff?
Language Choice: Note that Veriff opens in the browser's language, so if your browser is in English, Veriff will also be in English.
Then follow the instructions in Veriff.

1. Add your phone number.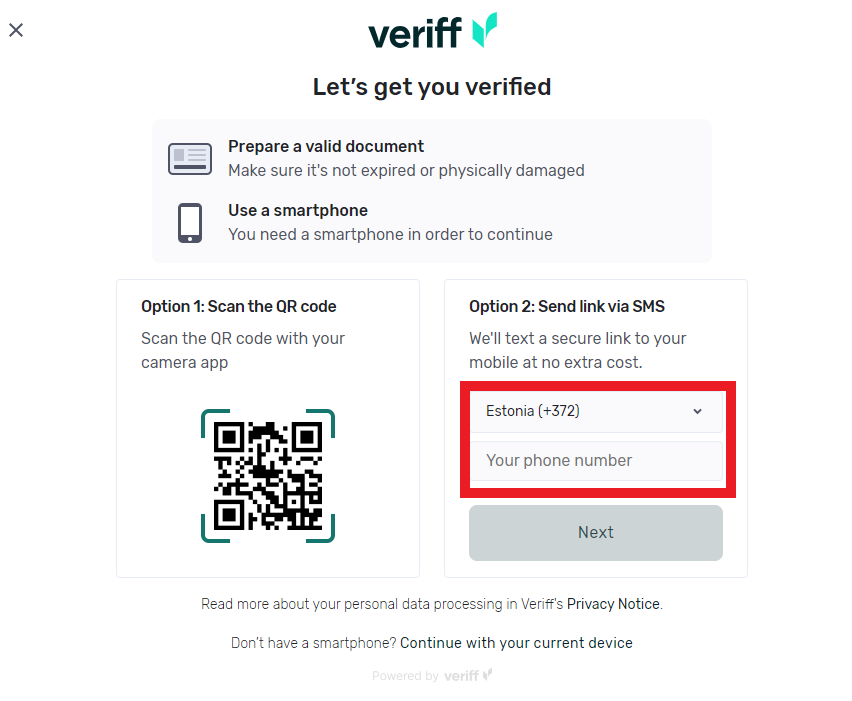 2. A link will be sent to your phone number, which you can open to continue the identity verification on your phone.
3. Before you start:
Prepare a valid document;
Choose a place with good lighting and some space;
Be ready to take pictures of yourself and the document.
Press LET'S GO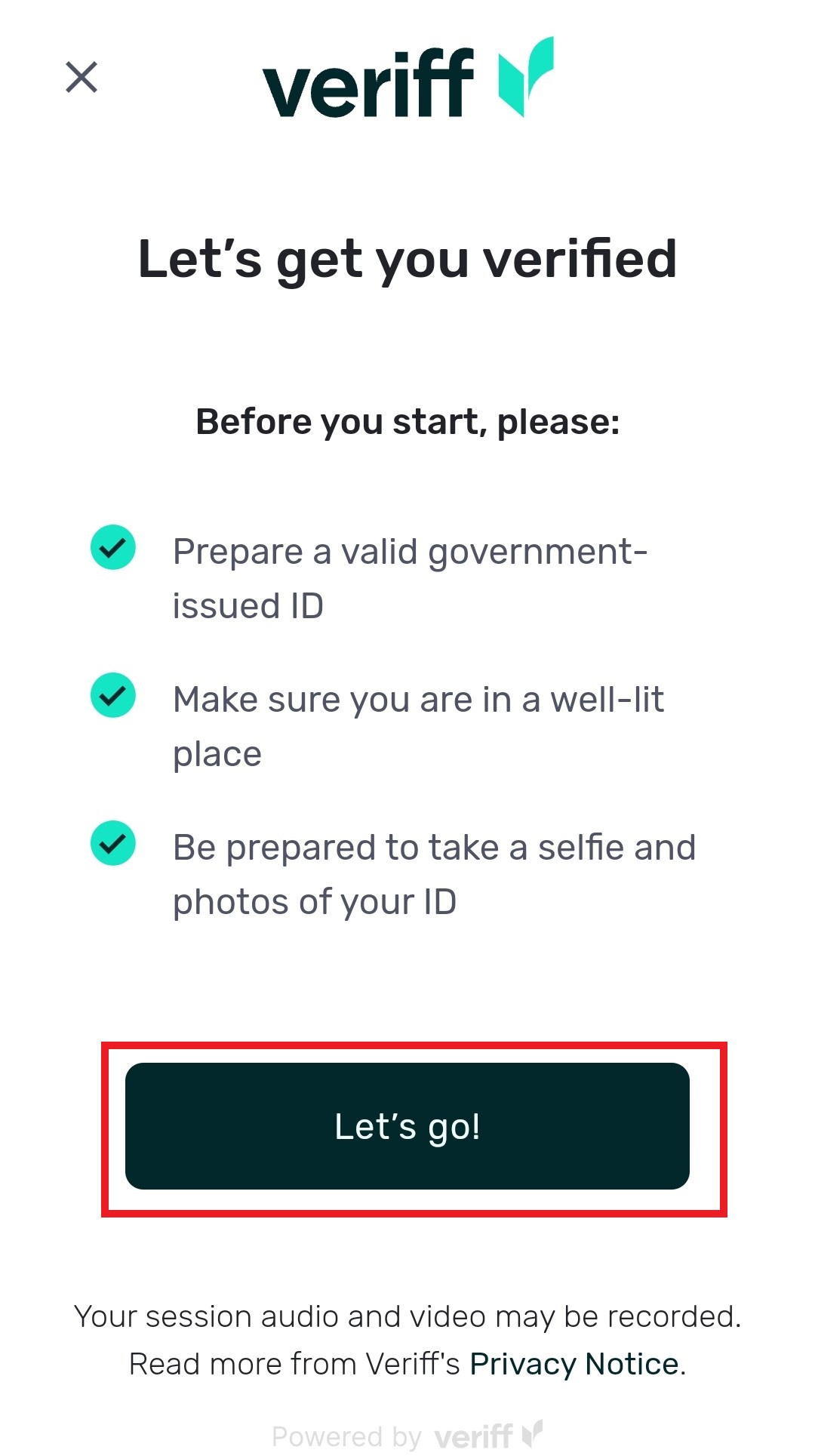 4. Select the document (valid and intact) with which you want to identify yourself in Veriff:
ID card;
Passport;
Residence permit;
Or driver's license.
And press CONTINUE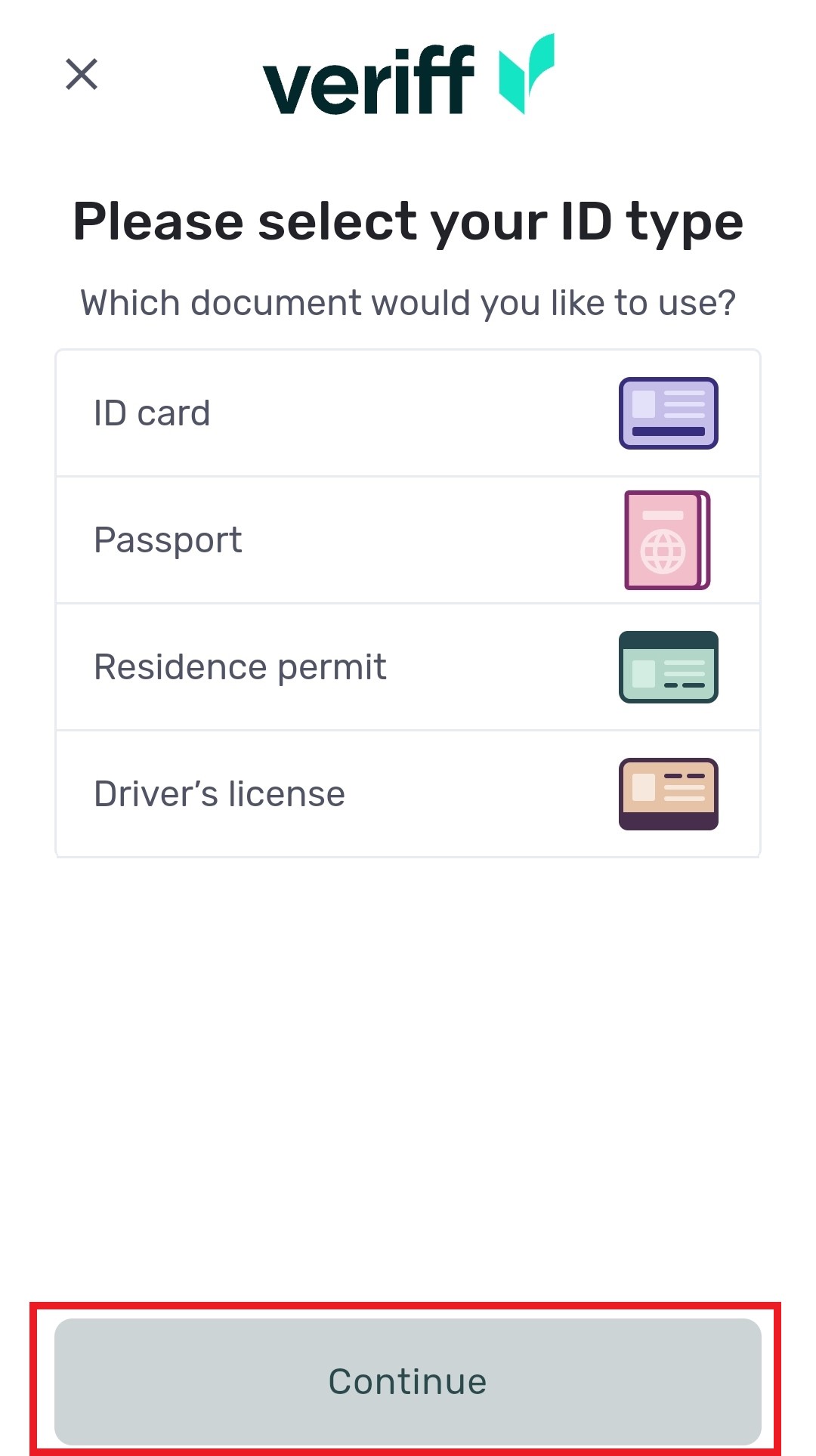 5. Document Photography: Take clear photos of both sides of the document following the instructions.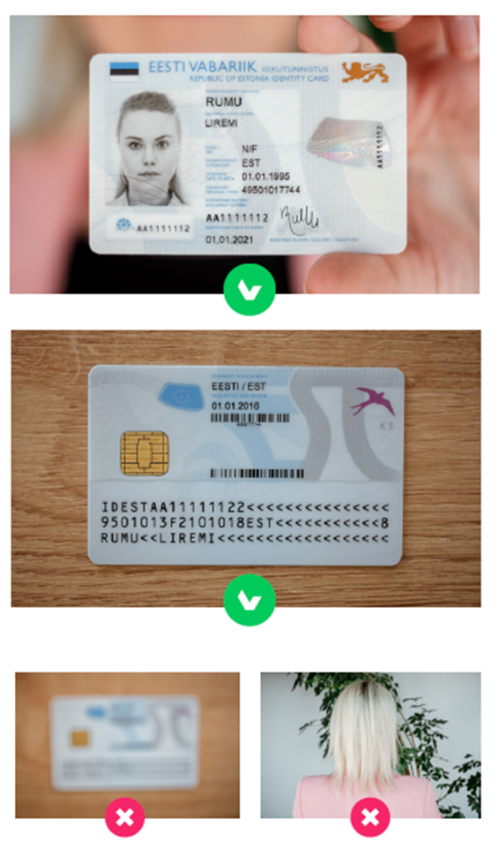 6. Taking a Photo of Yourself: Take a photo of yourself, ensuring good lighting and clear picture quality.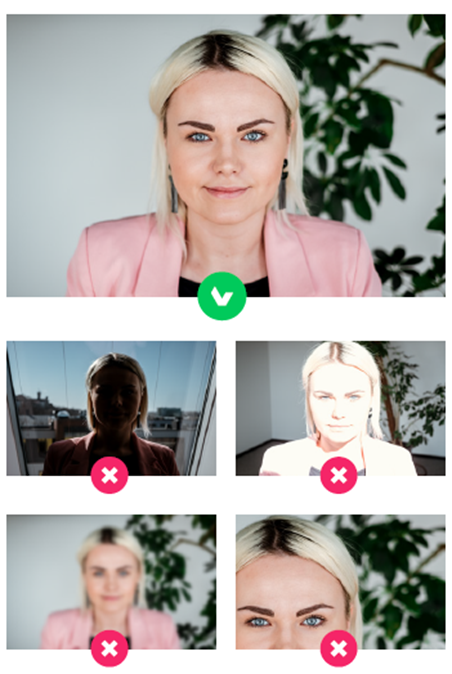 Done! And that completes the identity verification successfully! 🎉
If anything remains unclear, we are happy to help you. Contact us by calling 6988444 or writing to info@primero.ee.